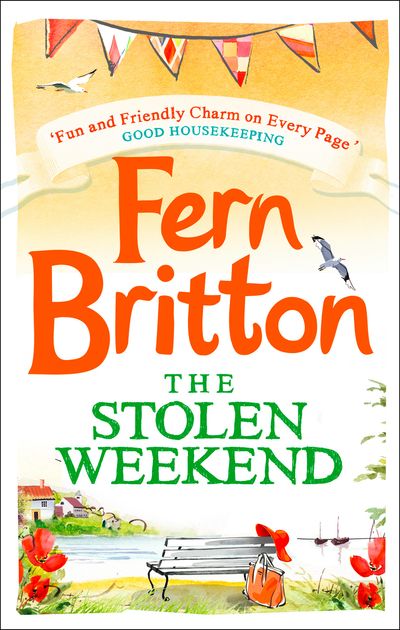 The Stolen Weekend
(Short Story)
By Fern Britton
A sparklingly brilliant short story from the wonderfully warm and wise Fern Britton
Fern Britton weaves a warm and witty short story set in Cornwall, full of mischief and fun!
Best friends Penny Leighton and Helen Merrifield have swapped their hectic London lives for the leisurely pace of life in the pretty Cornish village of Pendruggan.
Penny is in constant demand and juggling her life as a vicar's wife alongside her day job as a hotshot TV producer is exhausting.
Helen is at the end of her tether. Cornwall has been battered by the worst storms in living memory and the roof of her little cottage is in a terrible state. Her other half, the brooding Piran, isn't being much help.
The two women cook up a scheme to leave their Pendruggan men behind and get back to London for a weekend of blissful indulgence. But you know what they say about the best laid plans… Will Penny and Helen's stolen weekend be everything they've dreamed of, or something else entirely?
Praise for Fern Britton -
"'Complicated friendships and tales of a chaotic love life make this a must-read." - Woman
"'A light-hearted, fun read that perfectly captures the sights and smells of village life." - Heat
"'Fern Britton has transferred her fun and friendly charm to the page" - Good Housekeeping
Full of warmth and charm with characters that quickly feel like old friends.' Alexandra Brown -