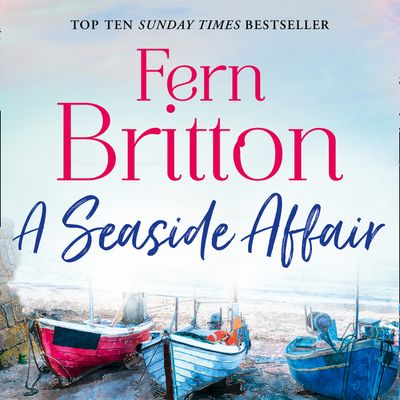 A Seaside Affair: Unabridged edition
By Fern Britton, Read by Gabrielle Glaister
You will love this wonderfully warm and witty novel from Fern Britton, the Sunday Times bestselling novelist.
When the residents of the Cornish seaside town of Trevay discover that their much-loved theatre is about to be taken over by coffee chain, Café au Lait, they are up in arms. It is up to Penny Leighton, hotshot producer and now happily married Cornish resident, to come up with a rescue plan. Armed with only her mobile phone and her contacts book, she starts to pull in some serious favours.
The town is soon deluged by actors, all keen to show their support and take part in a charity season at the theatre. One of the arrivals is Jess Tate, girlfriend to TV heartthrob Ryan Hearst. His career is on the rise while hers remains resolutely in the doldrums. But when opportunity comes calling, it isn't just her career prospects that are about to change. Trevay is about to put on the show of its life – but can the villagers, and Jess, hold on to the thing they love the most?
Pendruggan: A Cornish Village with secrets at its heart
Praise for A Seaside Affair: -
"'A light-hearted, fun and easy read that captures the essence of a family holiday in Cornwall and will make you yearn for a staycation in the West Country… You'll gulp this down in a day at the beach." - Daily Mail
"'Another ripping good read from Fern Britton" - Good Housekeeping
"'Charming and fun" - OK