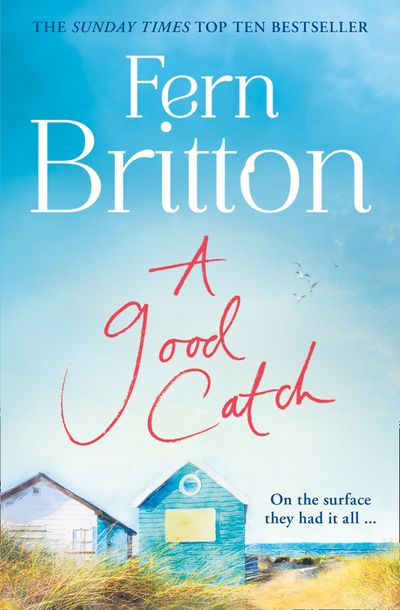 A Good Catch
By Fern Britton
Don't miss this warm and witty novel from the No.1 Sunday Times bestselling author Fern Britton. The perfect Cornish Escape!
A lifetime of friendship. A lifetime of secrets.
Greer Clovelly seems to have it all: beautiful, chic and slender, she's used to getting her own way. Greer has been in love with Jesse Behenna since her first day at school and she's determined that one day, they'll be married. After all, a marriage between them would join together two dynasties of Cornish fishing families to make one prosperous one.
For her friend, Loveday Carter – plump, freckled and unpretentious – living in the shadow of her friend has become a way of life. She loves Jesse too, but knows that what Greer wants, she usually gets.
Jesse, caught in the middle, faces an agonising choice. Should he follow his heart or bow to his father's wishes? And what about his best friend Mickey, who worships the ground that Loveday walks on?
Jesse's decision will touch them all in ways that they could never foresee, and as the dark clouds start to gather the four friends find themselves weathering a storm – one that has the power to sink them all…
Pendruggan: A Cornish village with secrets at its heart
"'Warm and intriguing and thoroughly enjoyable" - Sunday Times bestselling author, Katie Fforde
"'Complicated friendships and tales of a chaotic love life make this a must-read" - Woman
"'Another ripping good read" - Good Housekeeping
"'This is a light-hearted, fun and easy read…" - Daily Mail
"'Charming and fun read" - OK
Praise for Fern Britton -
"'A light-hearted, fun read that perfectly captures the sights and smells of village life." - Heat
"'Fern Britton has transferred her fun and friendly charm to the page" - Good Housekeeping